Online Trading Education
Accessible for Everyone
SmarTrade is a training and consultancy company that conducts free training and learning sessions on how to trade forex, CFDs, oil, and gold to empower our clients to make sound financial decisions when handling these various financial instruments.
About our Free Learning Sessions
FX 101: The Basics of Online Trading
Attend our FREE webinar learning session and understand
FX 102: Platform Navigation
Navigate MT4 platform with confidence
Financial Literacy Financial Literacy: key to expand your financial holdings In order to increase your income and reach your financial objectives, financial literacy is essential. It gives people the power
Read More »
Road to Financial Freedom Road to Financial Freedom: What You Need to Know Financial freedom, also known as financial independence, refers to a state of personal financial well-being. Wherein an
Read More »
What was the unexpected benefit you experienced from attending this webinar?
Reading Charts and Discussion on how to buy and sell Currencies.
Lot sizing / margin / pips
When it comes in trading value.
Discussion on Fundamental Anaysis.
Computing of pips and lots.
In forex trading it is a 2 way to earn from buying and selling. I learned terminologies in forex. And looking forward to learn more about forex trading.
Knowing what is support and resistance.
Suport and Resistance, Entry Point to trade.
Providing keywords for better understanding.
Using Stop Loss and Target Price.
Identifying opportunities to enter and exit trades using candle sticks markers.
The discussion part because the speaker can explain it in a clear way.
Basic knowledge about Forex
I like them all actually. My mind was enlightened because of the webinar.
I gained knowledge on forex.
My knowledge about basic terms is trading was strengthened and I crave to learn more.
Little by little knowledge on trading.
I realized the value of self control and keeping my emotions in check while trading and I can apply it in the real life.
The whole part of the webinar.
I had to re-learn MT4 again which I know by now but it was great to re-visit.
What's your favorite part of the webinar?
I gained knowledge on forex.
Learning the basic knowledge about forex
I realized the value of self-control and keeping my emotions in check while trading and I can apply it in real life.
Confidence as we learn more
Position of trade, tp and sl.
Providing keyworks for better understand.
Their personal learning experiences on trading that are not written on books.
The how to and performance part of the indicator discussed as well as some trading tips.
How to book a learning session?
Fill out our registration form completely.
We have a range of learning sessions you can choose from for beginner and advanced traders.
Your learning consultants will guide you in your trading journey.
The best way to get started with trading is to learn the ropes through our free learning sessions.
Apply your knowledge and we wish you a great trading experience.
Different Types of Traders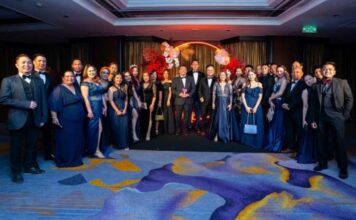 "ATFX, a globally-acclaimed broker, recently hosted its annual dinner for partners worldwide in Bangkok, Thailand as a celebration of the company's success and an opportunity to widen business opportunities for its partners in the Philippines and the rest of Asia, Europe, Latin America, the Middle East and Africa."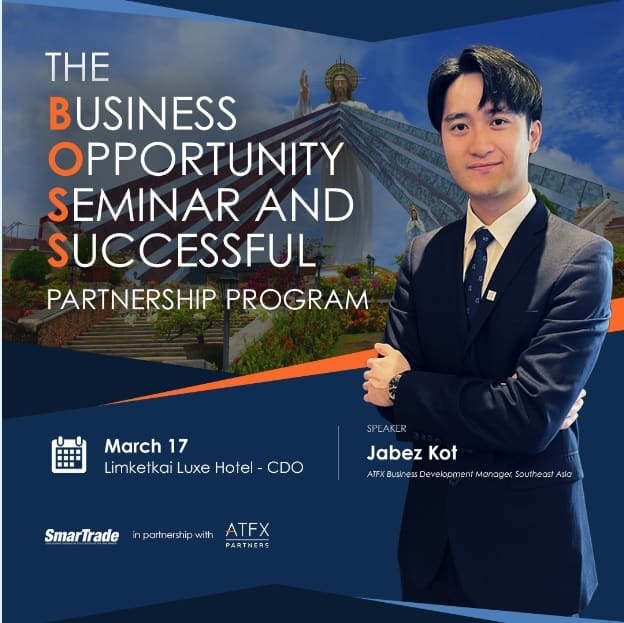 Have you ever wondered how to be the boss and manage your wealth smartly? Though challenging, there are various ways of earning money and one of that is through online trading. It's quite risky but very rewarding if you are equipped with the right tools and knowledge. However, the most basic challenge that Filipinos face daily is the lack of tools, knowledge, or even guidance. As a result, they end up mismanaging their wealth as they blindly invest in different markets.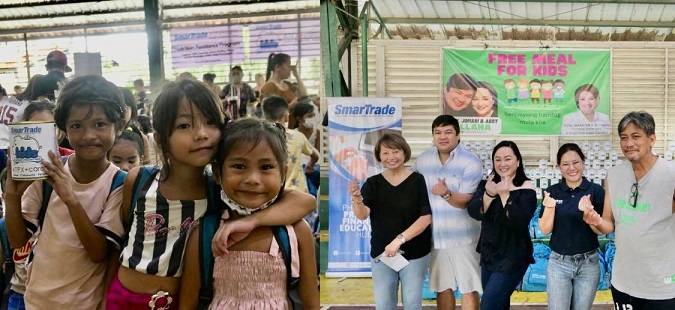 In line with its advocacy to promote financial literacy of Filipinos, SmarTrade, in partnership with ATFX Cares, recently launched its latest CSR program designed to encourage kids to save and learn about money management.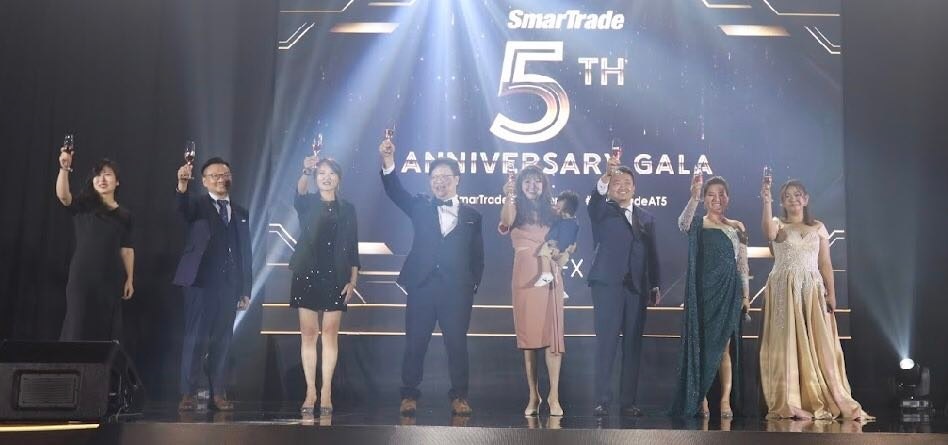 SmarTrade was established in 2017 as a training and consultancy company to fill the need for educational platforms that can introduce Filipinos to the online trading world. It has been providing free learning sessions, covering a range of topics from foundational concepts to risk management and the creation of trading plans and strategies, plus the importance of partnering with a reputable trading broker.